Jams by Jenny Grumbles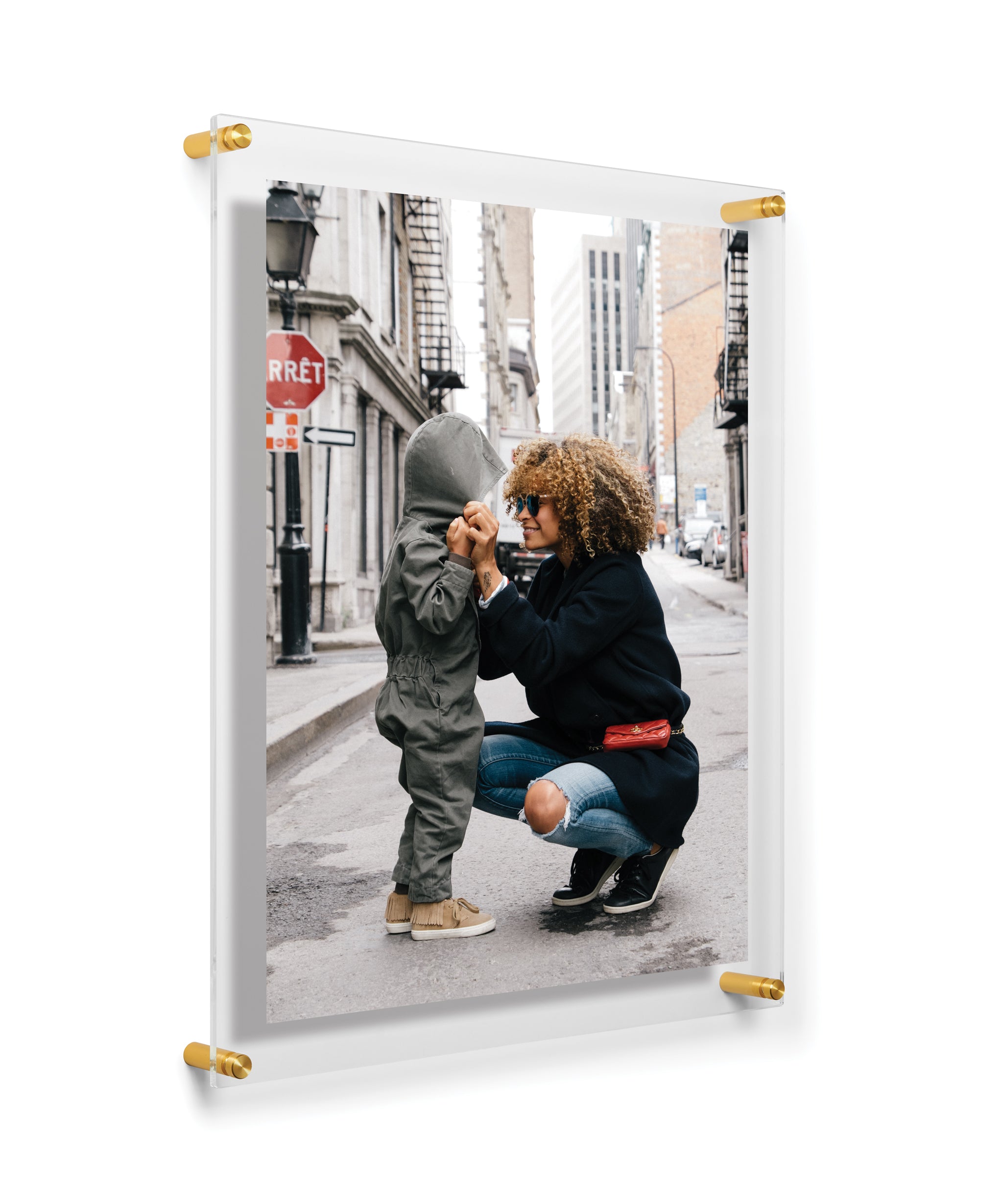 Double Panel
+$129.99
FROM: Regular price
$ 149.99
Regular price
Sale price
$ 149.99
Unit price
per
Sale
Sold out
Jenny Grumbles' Jams is a celebration of color, rhythm, and joyful expression. Through a dynamic interplay of hues and forms, "Jams" radiates energy and positivity. This artwork captures the essence of music and the lively spirit it brings to our lives. With its bold strokes and playful composition, "Jams" serves as a visual reminder of the beauty of creativity and the way it can uplift our souls. 
Framed Fine Art Print Includes:
Two 28x40" acrylic panels (1/4 and 1/8 inch thickness) with polished edges.

6 easy-install wall mounts with screws and anchors (0.6"w x 1" L) (Silver or Gold)

24x36" art piece printed on archival, ultra smooth, matte, fine art paper.
Framed Canvas Art Includes:
5-sided 2" acrylic shadowbox lid (3/16" thick) with polished edges and pre-drilled holes.

4 screws and 2 D-Rings with hanging wire.

24x36x1" thick art piece printed on archival, ultra smooth, matte canvas.
Don't want to frame the artwork yourself? Purchase your favorite art piece for an additional $50, and we'll frame it for you!
About the Artist: 
Equal parts Californian and Texan, Jenny's art emphasizes color and light, as does her lifestyle.
Framed fine art paper prints and stretched canvas prints have a 10-business-day lead time.
Clean acrylic panels with a soft, dry, lint-free cloth, or dish soap and water when needed. Do not use glass cleaners or spirits, which can dull the surface.